The Beauty Boglin: On Botox →
beautyboglin: [Me, a week after botox] I first got botox in 2010 because my agent told me to. I was 27 and had just signed a contract to do a Summer of HD television for MTV and my agent was totally shitting it. As she grimaced and gave me the once over she handed me a card and said "Ring this guy. He's… MY NEW BEAUTY BLOG YO!
Hello you there sir you fine gentlewoman, hello to you indeed. I have nothing much of interest to write, except to say that I'm almost finished at school (my exams are in two weeks) and after that I shall go on some thrilling alcoholic binge of exactly 5 Bacardi Breezers and then perhaps I shall write some more or try and do some more telly, who knows. It is a mystery. I like being...
Awkward Questions
I think I blog instead of vomit. Like nausea the need to blog keeps me awake at night, making me toss and turn until I regurgitate my thoughts on screen in an attempt to at least try and make some sense of them. These days that need comes less and less as I revel in my descent into obscurity. One of the hardest questions I get asked these days is 'why are you here?' With a CV that is filled with...
4 tags
To Tit Or Not To Tit
As someone who has been objectified for the past 10 or so years I can say with all honesty that it's not that bad. As life events go it's somewhere between a sunny day at Thorpe Park and root canal surgery on the pleasure/pain scale. It was a choice. Now that I am older it is my choice not to be. I pulled out from that world like a Catholic penis, and now… now I am different. I dress differently,...
6 tags
Why We Should Keep Page 3.
So… Page 3. As an outsider now I can point and laugh and blame as much as the next person, as doing so takes zero brain cells and is easy to to. After all, it make no odds to my life if Page 3 were banned, I have no investment in that world anymore. Except, in a way, I do. I would have to be a massive twunt to work in an industry for 8 years then just stand back and watch the people I worked...
1 tag
http://www.grazedknees.com/2012/06/glossybox-vs-luc... →
For those that are interested, another really great blog on the terrors of Glossybox - this time regarding interns and personal attacks from their employees. Ooh er!
2 tags
3 tags
Subscription Box Wars.
So, yeah. Subscription boxes. They're a bit of a thing at the moment aren't they? I have to admit I fell for the hype and subscribed to a couple, which is why I am writing this blog to highlight some of the issues I have had with this new fad. (LULZ at my rhyming skills.) Now, if you are poor like me and can't really afford expensive super creams to put on your face or organic...
The Hundred Grand Stripper Myth
We live in an extremely over-sexualised society, which the Daily Mail loves to point and gawk at in a sort of "Ooh, look at HER, so unsavoury… she has LADY BITS *boke* *retch* *retch* let's take a million pictures of her and put her on the cover" way. To a degree glamour models are contributing to it, but they are also a symptom of it as well. We grew up in a perfect storm...
The times when I get like this it's best to write. Sometimes just for myself, I'll write things that go in a forgotten corner of my laptop never to be seen until another maudlin day comes to pass and I find myself dwelling. I don't know what it is that I have. Low self esteem is a part of it, paired with an innate sadness that never really seems to go away, a feeling that life is...
P.S. I didn't really know what 'Answers Enabled' meant but I did it anyway as it felt daring.
1 tag
On Agents.
Leaving an agent is like breaking up from a boyfriend. Like any relationship, in the beginning it was full of sweetness, light and promise, the possibility of the new. The excitement of acceptance, of being in league with all these beautiful girls he dated before… until you realise that he is still dating all of those other girls, and you are one of many, one lowly rung on a ladder where there...
In Praise of the Natural-Born Woman by Byron... →
Love this. Byron Newman is a nutty old fart but he knows what he's talking about. Byron is the UK photographer for Playboy, and VERY good at his job. I posed for him as a pup and while expletive-laden on his end (he loves a swear), it was very educational.
Just a quick one. I'd be interested to hear about your thoughts on feminism. Do you think you can be a glamour model AND a feminist? It's a question open to girls and guys. Send me an ask or an email to simwisesucks@gmail.com Thanks x
janieday-deactivated20120621 asked: I just read your post of the conversation you and Elaine had....how narrow minded and stupid can people get? Just because you don't agree with it doesn't mean your opinion is right. YOU have the experience so surely you know more than her? she was fighting in a corner with no argument. what a prat.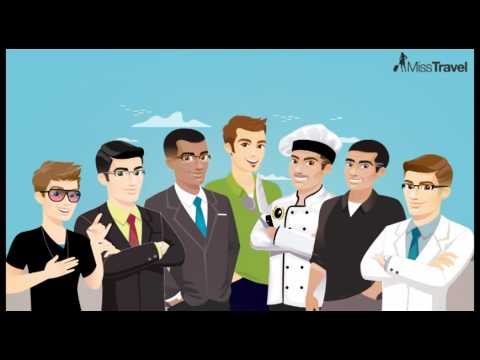 daggersforteeth asked: i have always LOVED the "selling the pill to 13 year olds" argument as it shows a clear and distinct lack of intelligence in whoever is making it. when the reader jumps right to "but but but... pedophiles!" instead of using their brains to find out that not all sales of the Pill are for birth control it instantly shuts down any point they could have made. but what do i know.. i...
On Setting Boundaries.
So… I've had a chance to think over the past couple of days. I've written tons of blogs before but none have really had the impact of my one on glamour. The response from the people who read my words in context has been phenomenal and on the whole overwhelmingly positive. It's been amazing to read some of your stories and I love how it has opened up a dialogue about everyone's experiences....
Another articulate perspective... →
… from a law student, have a read: deeleyfish: There seems to be a bit of a debate about the sex industry and I would like to put my views out there. I've never written a blog before so bear with me. Now, I'm not a glamour model so I can only form opinions on that side of things from speculation and what I've heard in the past; I have a…